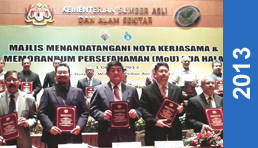 Signed Memorandum of Understanding (MoU) with Department of Environment (DOE)
A Memorandum of Understanding (MoU) is signed between The Department of Environment, Ministry of Natural Resources & Environment and We, Meridian World Sdn.Bhd. to promote cooperation in the field of conversation, and through the implementation of activities / environmental awareness programs.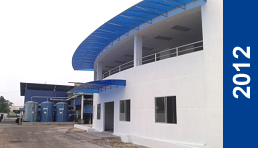 Acquired new factories for plant I expansion ; upgraded total plant
area to 7.5 acres
We continue to expand to become an integrated waste management facility with our total operating plants area up to 7.5 acres, collecting total of 16 types of scheduled wastes.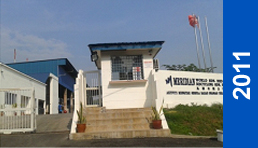 Official Operation of Meridian Recycling Plant II
New Plant II facility (2.5 acres), licensed by DOE, was focused on rubber waste, spent catalyst, paint waste, scrap metals and metal hydroxide recovery.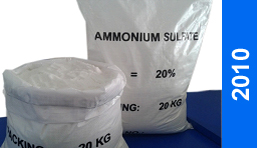 Commercialization of ammonium Sulphate plant
Ammonium Sulphate crystal production is commissioned, and competitive price is offered for fertilizer industries.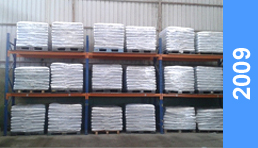 Patent Grant for Copper Sulphate Recovery Process
We successfully patented our advanced technology to produce quality copper sulphate from spent etchant. We have become the largest copper sulphate manufacturer in Malaysia and 60% of the production outputs are exported.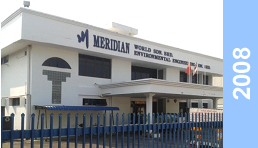 Setting up of Meridian Environmental Engineering Factory
Meridian Environmental Engineering Sdn. Bhd. was set up to focus on environmental engineering project. The plant includes chemical mixing activity under the arm of Meridian World Sdn. Bhd.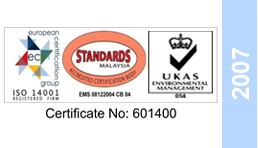 Certified ISO 14001 Environmental Management System
We are committed to provide a cleaner, greener and healthier environment for our employees, our customers and the public through our environmental management system.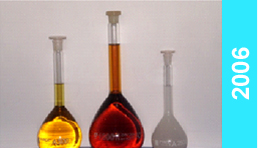 Successfully Produced Recycled Coagulants
With our own research and development, recycled coagulant such as PAC(Polyaluminium Chloride), alum(Aluminium Sulfate) and ferric chloride were produced to serve the wastewater treatment industries.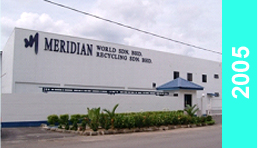 Began Operation at the First Off-Site Waste Recovery Facility
Successfully obtained DOE's license to operate on off-site waste recovery facility, and license to transport industrial(scheduled) wastes.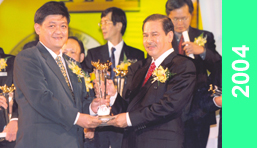 Awarded 1st Golden Bull Recognition-Most Outstanding SMI
Being recognized as one of the 100 Malaysia's Most Outstanding SMI (Small Medium Industry), we continue to strive to be the best.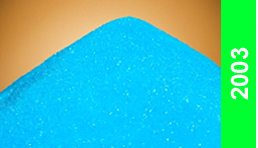 Mass Production of Copper Sulphate Pentahydrate Animal Feed Grade
Successfully commissioned on-site recovery plant to produce copper sulphate, we serve the local fertilizer and animal feed mill industries.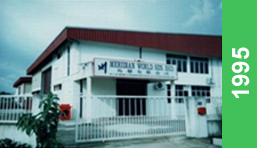 Meridian World Founded
We began our business from trading of wastewater treatment chemicals. In 1996, the business activity was diverse into environmental engineering, and then ventured into onsite waste recycling business in 2000 by successfully produces PAC and Copper Cement. R & D Department was then formed in 2002.